Wednesday, March 22, 2006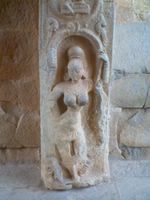 I started the new job on Monday. It wasn't good for the first few days. I didn't have a computer and it was like pulling teeth to get one. I didn't think it could get worse, but it did today. And then I got my laptop. It's kind of crappy, but it's so good to be able to do work rather than just sitting around trying to look like I'm worth having around.

I finally finished my creative writing short story assignment on Tuesday afternoon in time to turn in for the Tuesday evening class. I stayed up late a couple of nights and really pushed through some writers block to finish it. I like the story, but I still don't like how it was written. In the last little bit I didn't even get a chance to read over it through from beginning to end before I had to print it out, so I hope I didn't have any continuity errors.

I've been feeling very tired lately and not so great physically. I hope it will pass after this week.

There's no plans so far for this weekend and I really want to catch up on some sleep and relax. I also want to get some more things moved to storage. So, hopefully, I'll get one or the other accomplished.
Email this post